"Young Entrepreneurs & Innovators are in the lead of building Digital Bangladesh" MD Roman Sarkar The world as we know it is now massively influenced by entrepreneurs. In the last few decades, Bangladesh itself has experienced a boom in start-up culture. These businesses have not only found success in existing industries but many businesses have helped create new industries altogether. But what makes the entrepreneurs of the 21st century different from their predecessors? What kind of impact do today's Bangladeshi entrepreneurs have on one of the fastest growing economies in the world?
MD Roman Sarkar, Founder Of Geniusplug Technology, Bangladesh Todays and Co-Founder, Genius IT Institute "After diploma engineering I chose to follow a career in the corporate world. But after working for two years, I realized that I wasn't happy with the lack of freedom I have to explore and be creative. So, in 2018, I left my well-paying job to take a shot at becoming an entrepreneur and started Geniusplug Technology.
The drive to stand out is what seems to encourage the youth to take more risks in comparison to their forerunners. And with the explosion in technology and the increase in connectivity, creating your own unique brand is easier than ever.
When I started, there was a thrill in exploring new things on my own terms. And any success for the company felt very personal. I guess the satisfaction you can get from working on your own projects is unparalleled for me, and that's what inspired me to follow through with my desire to start my own company."
According to a recent report by the World Bank, youth unemployment rate in Bangladesh reached its peak at 11.64 percent in the year 2018. With over 28 percent of our country's population between 15 and 29 years of age, there seems to be a significant gap between our yearly economic growth (GDP for the 2018-19 fiscal year is estimated to be a record-breaking 8.3 percent) and the rate at which the youth are getting employed.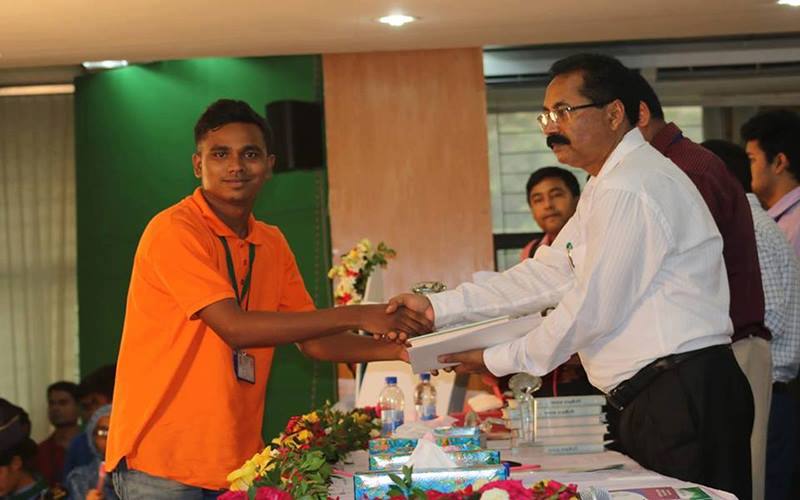 In order to fix this gap, the focus on young entrepreneurs have increased over the last few years. These entrepreneurs are expected to come up with innovative ideas and create job opportunities for millions of others. This notion is not only backed up by the government but is also being pushed by educational institutions, like BRAC's Centre for Entrepreneurial Development (CED) or Daffodil International University's Bachelor of Entrepreneurship Development (BED) program. Various courses are also being adopted by leading business institutions and entrepreneurial idea competitions are regularly promoted to encourage students in pushing their creative and analytical abilities. This aligns with the increasing number of youth opting for a life as an entrepreneur. The most obvious reasons include job dissatisfaction, the desire to earn more money, and the millennium dream of being your own boss.
Start-ups, however, allow employees to work and learn from the company as it grows with them. This not only encourages employees to work harder but also creates a sense of achievement for everyone involved. A report published by the Ministry of Planning stated that approximately 15 lakh jobs were created by SMEs (small and medium-sized enterprises) between 2003 and 2014. This number is only growing since the introduction of e-commerce.
What seems to separate today's entrepreneurs from those of the past, seems to be the fearlessness for the unknown, the drive to test new waters. Regardless of the competition, the desire to make an impact with unique ideas and skills makes being an entrepreneur in the 21st century far more rewarding for this highly globalised generation.
References:
1. https://www.theglobaleconomy.com/Bangladesh/Youth_unemployment/
2. https://plandiv.portal.gov.bd/sites/default/files/files/plandiv.portal.gov.bd/notices/afbffe34_be4c_417d_b36c_ecf8db4614fc/ToR%20final%20SME.pdf